Spinning off from the discussion in the introduction thread. I mentioned that I was rebasing my epic marines on round bases rather than the traditional square or rectangular ones. For those that are interested, this is what they look like: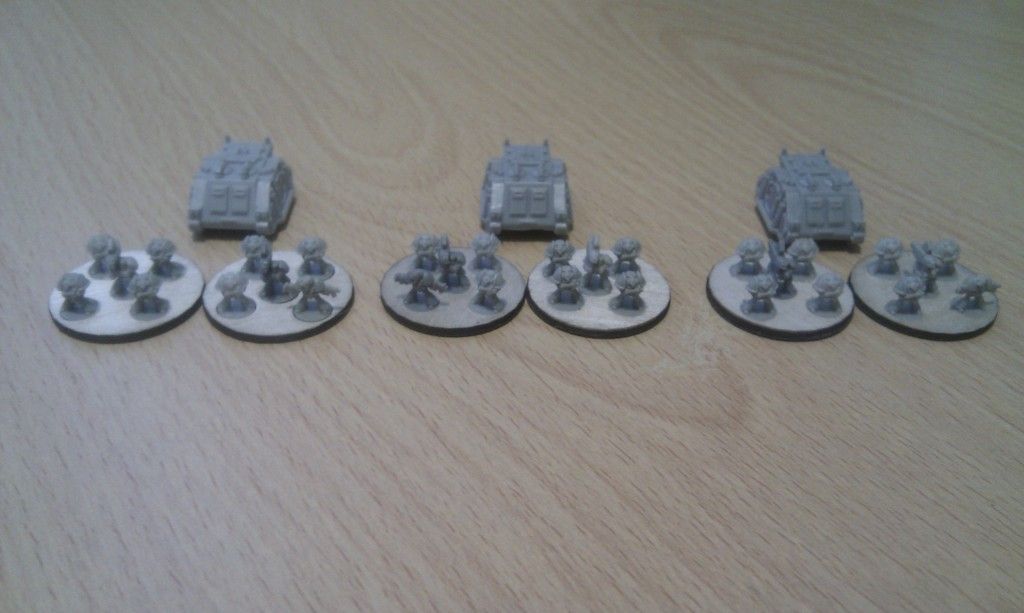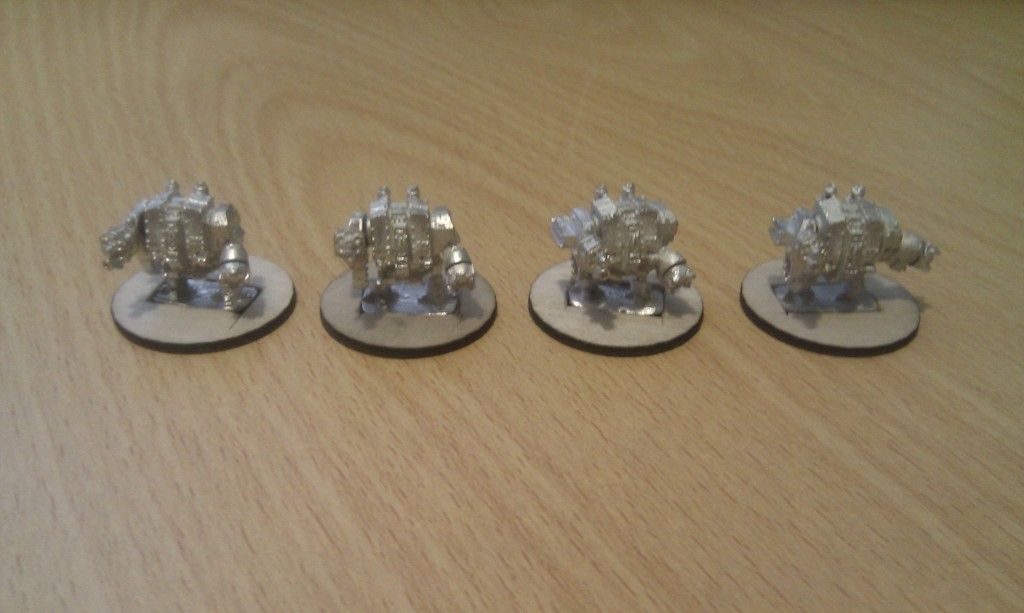 The bases are from Litko and are 0.8mm thick 25mm diameter plywood discs for the top half and 0.025 inch thick 25mm diameter flexsteel for the bottom.
The holes have been drilled through and they aren't all perfectly in the same position which I believe helps make the units look a little bit more natural rather than having every man standing in exactly the same position.
Matt